Dr Dean Sanna, Chiropractor (dean@hotspringshealers.com) has been in clinical practice as a Chiropractor since 1985. He 
opened his first clinic in Bend, Oregon in 1985 where he started in his 
home office. He soon after moved into a larger office space where he 
practiced for ten years at High Desert Chiropractic. Bend Oregon is an 
outdoor recreation destination where world class athletes from across the 
globe come to live and train in the high desert mountain community in the 
beautiful Oregon Cascades.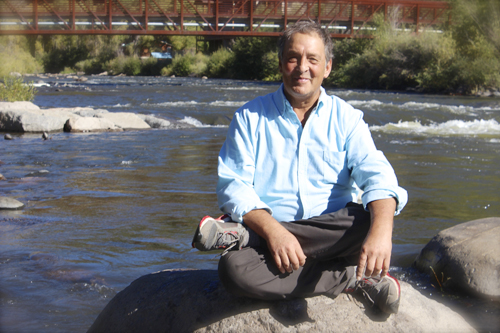 Dr Dean soon became involved with the athletic 
community where he utilized his background in yoga, martial arts and manual 
medicine to assist those training for competition.
After ten years Dr Dean 
sold his clinic to take time out to travel with his wife and 2 year old daughter, 
exploring Canada and the US, and visiting family and friends. One year later he 
settled in Arizona on the Navajo Reservation for two years while his wife 
worked as a nurse in the local hospital. During their stay on the 
Reservation, Dean traveled back and forth to Colorado where the family had 
bought some vacant land, and he built a small guest house and later a home outside 
of the small mountain community called Pagosa Springs, Colorado.
Two years 
later in 1997 they moved to Pagosa where he started up his new clinic 
called Chimney Rock Chiropractic. Dr Dean got involved in the local 
theatrical community and political scene in addition to operating his 
clinic. In the fall of 2007 Dr Sanna was involved in an auto accident and 
was forced to close his practice to focus on his recovery. His family in 
Portland Oregon suggested he move back to rehabilitate his injuries, so the 
family moved in the spring of 2008. After four years in Portland Dr Dean 
started the Posture Correction Institute. As good fortune would have it — 
according to Dr Sanna — he was rear ended again and forced to close his new 
office in September of 2012 just as he was getting started.
Dr Dean took 
this as a sign to move his life's work in a new direction which he had been 
working on for 40 years and according to Dr Sanna this work saved his life. 
His daily practice of the Triple Gem Celebration allowed him to recover 
from herniated discs, torn ligaments and brain trauma. He states that 
because of his auto injuries, he was forced to swim several times a week 
just to be able to walk and move with less pain. During this time in the 
water, Dr Dean developed several innovative therapies. He is the founder and 
developer of IAM therapy = (Integrative Aquatic Movement) and Aqua Qi Gong.  Both techniques are part of the Triple Gem Celebration which is Dr Sanna's 
own blend of Yoga,Qi Gong and Pranic( breathing) exercises.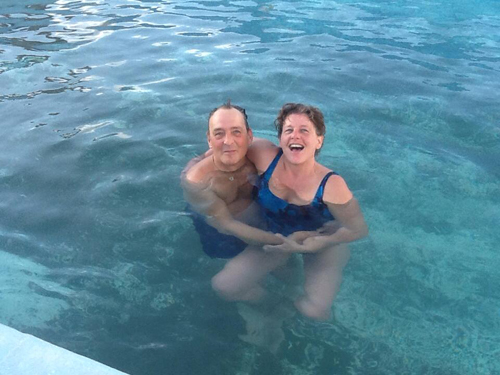 Breathe-Move-Appreciate Be well, Dr Dean