Therapist Amanda Beasley (amanda@hotspringshealers.com) graduated from The Health Wave Institute in Pagosa Springs, Colorado, in 2000. The Health Wave Institute requires a two year commitment which included training in Biodynamic Craniosacral Therapy, Somatic Experiencing, Polarity Therapy as well as massage.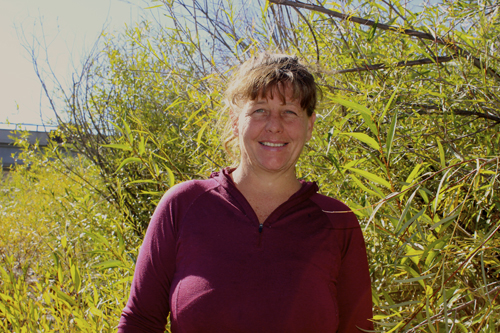 "Biodynamic Craniosacral Therapy Works with the cerebral spinal fluid that moves up and down the spine where the central nervous system lies thus, nourishing and supporting from the inside out. Somatic Experiencing helps to release and resolve old, stuck traumas in the body so that your potential can arise.
"I have also practiced Yoga for over 20 years so I can offer a variety of stretching and breathing techniques that can help to maintain the treatment and instill self-awareness and self-care. My work combines body/mind/spirit. I assist the client to release and resolve emotional as well as physical blockages. Release and resolution is a fun, relaxing, enjoyable process when the nervous system is supported.
"I wish you a wonderful healing journey. Incorporating bodywork along with the alchemical healing waters is a sublime, incredible, potent experience!"